Let's Get Back to Work, Together
We're here to help you explore the best way to help your people return to the workplace.
Read More
Our Showroom is Safely Opening
We are opening our doors and doing everything we can to make it a safe experience for you.
See Our Safety Guidelines
Embracing a New Reality
Herman Miller share their workplace strategy insights for COVID-19 and beyond. Dig into valuable insights from experts and planning ideas for both now and the future
Get the Report
Collaboration Tools
Intereum can guide you to right tools and support to keep your remote communication seamless.
Learn more
Furniture + Ancillary
We work with over 200 qualified vendors for superior selections.
Explore Options
Modular Walls
Modular Walls blend and define space with a clean aesthetic.
Define Space
Audio Visual
Integrated room planning, system design, and service are just the beginning.
Get Connected
Herman Miller's Live Platform
Optimize your real estate portfolio and improve employee experiences with data and insight from Herman Miller.
Live Platform
Who We Are
Learn more about Intereum and our dedicated teams.
Meet Intereum
What We Do
We create inspiring spaces to work, learn, and heal.
Learn more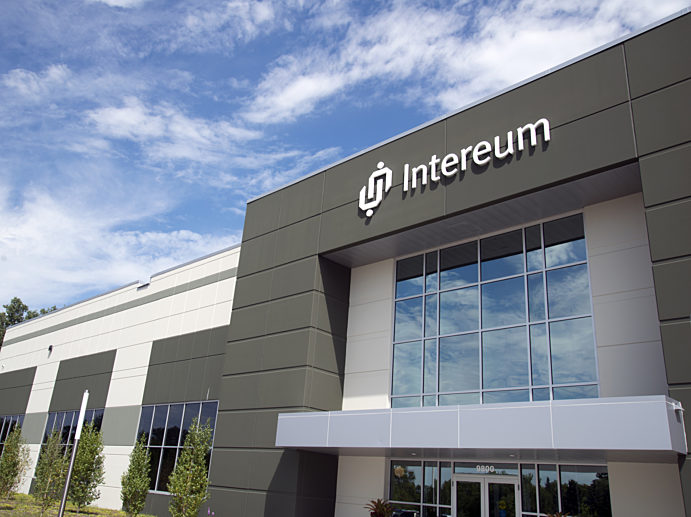 Contact Us
Get in touch with us today.
Reach out
How can we help you?
Let us know how we can assist you and we'll be in touch.